Posted: Monday, February 23, 2015 12:32 PM
---
About Us
Datamax-O'Neil Printer Repair
thermal label printers - mobile printers
Choose one of our great service options below:
"ONSITE NEXT DAY SERVICE" by local certified technicians
Here's what comes with our onsite Datamax-O'Neil thermal label printer repair service:
Next Business Day Service Call today and get service tomorrow!
Local Certified Technicians Professional service by technicians in your area!
Affordable Rates Great service at low prices!
Schedule Service Now Click Here
or call us at
(248) 661-0100.
. We are here to help.
---
"NO-FEE" GUARANATEE SERVICE CENTER REPAIR by certified technicians
Easily ship your Datamax-O'Neil thermal label printers, mobile printers and card printers for repair:
No-Fee Guarantee If the product is unrepairable, you don't pay!
Fast Turnaround Product back to you in 2 to 3 days!
Flat-Labor Rate Pay one low cost for repair!
Schedule Service Now Click Here
. We are here to help.
---
Repairing Datamax-O'Neil printers since 1982! Our professional technicians repair your thermal label printers and mobile printers fast.
Guaranteed professional repair.
Visit our website
http://www.midcomdata.com/datamax-printer-repair
Servicing United States and Canada
with expert Datamax-O'Neil printer repair. Our company has professionally trained technicians all over the United States and Canada ready to repair your Datamax-O'Neil printer. We also offer Annual Service Contracts for your line printer that can save you money. We have experienced service technicians standing by ready to start the process of getting your Datamax-O'Neil printer up and running fast.
Follow Us:
---
Follow Us: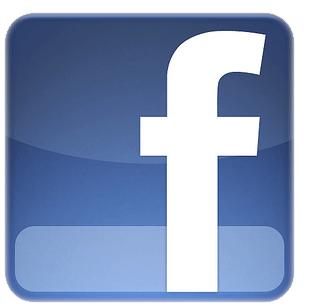 Here are the some of the Datamax O'Neil thermal label and card printer models that we have printer repair service onsite or in our Service Center repair facility:
Datamax O'Neil E-4208
Datamax O'Neil A-4212
Datamax O'Neil A-4310
Datamax O'Neil A-4408
Datamax O'Neil A-4606
Datamax O'Neil A-6212
Datamax O'Neil A6410
Datamax O'Neil E-4205A
Datamax O'Neil E-4205e
Datamax O'Neil E-4208
Datamax O'Neil H-4408
Datamax O'Neil H-Class
Datamax O'Neil I-4308
Datamax O'Neil I-4406
Datamax O'Neil I-4604
Datamax O'Neil M-4308
Datamax O'Neil Nova
Datamax O'Neil 8i
Datamax O'Neil A-425A
Datamax O'Neil A-4408
Datamax O'Neil Andes 3
Datamax O'Neil Apex 2
Datamax O'Neil Apex 3
Datamax O'Neil Apex 4
Datamax O'Neil Compact4 Mobile
Datamax O'Neil E-4205e
Datamax O'Neil E-4206L
Datamax O'Neil E-4206P
Datamax O'Neil E-4304e
Datamax O'Neil E-4305A
Datamax O'Neil E-4305B
Datamax O'Neil E-4305L
Datamax O'Neil E-4305P
Datamax O'Neil E-Class
Datamax O'Neil H-4212
Datamax O'Neil H-4212X
Datamax O'Neil H-4310
Datamax O'Neil H-4310X
Datamax O'Neil H-4408
Datamax O'Neil H-4606
Datamax O'Neil H-4606X
Datamax O'Neil H-6210
Datamax O'Neil H-6212X
Datamax O'Neil H-6308
Datamax O'Neil H-6310X
Datamax O'Neil H-8308X
Datamax O'Neil I-4208
Datamax O'Neil I-4208
Datamax O'Neil I-4212
Datamax O'Neil I-4212
Datamax O'Neil I-Class
Datamax O'Neil LP3
Datamax O'Neil M-4206
Datamax O'Neil M-4208
Datamax O'Neil M-4210
Datamax O'Neil M-4308
Datamax O'Neil M-Class Mark II
Datamax O'Neil M-Class Mark III
Datamax O'Neil microFlash 2te
Datamax O'Neil microFlash 4
Datamax O'Neil microFlash 4te
Datamax O'Neil MP Compact 4 Mobile Mark II
Datamax O'Neil MP Compact4 Mark II
Datamax O'Neil OC2
Datamax O'Neil OC3
Datamax O'Neil RL4
Datamax O'Neil ST-3210
Datamax O'Neil ST-3306
Datamax O'Neil SV-3210
Datamax O'Neil SV-3306
Datamax O'Neil Vehicle Mount Printer
Datamax O'Neil VMP
Here are some of the cities in your area that we have on-site Datamax O'Neil thermal barcode label and mobile printer repairs and service:

48001 Algonac, MI Saint Clair 810
48101 Allen Park, MI Wayne 313
48002 Allenton, MI Saint Clair 810
48003 Almont, MI Lapeer 810
48004 Anchorville, MI Saint Clair 810
48401 Applegate, MI Sanilac 810
48005 Armada, MI Macomb 586
48411 Atlas, MI Genesee 810
48412 Attica, MI Lapeer 810
48326 Auburn Hills, MI Oakland 248
48321 Auburn Hills, MI Oakland 248
48006 Avoca, MI Saint Clair 810
48072 Berkley, MI Oakland 248
48012 Birmingham, MI Oakland 248
48009 Birmingham, MI Oakland 248
48302 Bloomfield Hills, MI Oakland 248
48303 Bloomfield Hills, MI Oakland 248
48301 Bloomfield Hills, MI Oakland 248
48304 Bloomfield Hills, MI Oakland 248
48114 Brighton, MI Livingston 810
48116 Brighton, MI Livingston 810
48416 Brown City, MI Sanilac 810
48519 Burton, MI Genesee 810
48509 Burton, MI Genesee 810
48529 Burton, MI Genesee 810
48418 Byron, MI Shiawassee 810
48014 Capac, MI Saint Clair 810
48419 Carsonville, MI Sanilac 810
48064 Casco, MI Saint Clair 810
48015 Center Line, MI Macomb 586
48346 Clarkston, MI Oakland 248
48348 Clarkston, MI Oakland 248
48347 Clarkston, MI Oakland 248
48017 Clawson, MI Oakland 248
48038 Clinton Township, MI Macomb 586
48035 Clinton Township, MI Macomb 586
48036 Clinton Township, MI Macomb 586
48420 Clio, MI Genesee 810
48421 Columbiaville, MI Lapeer 810
48063 Columbus, MI Saint Clair 810
48382 Commerce Township, MI Oakland 248
48422 Croswell, MI Sanilac 810
48350 Davisburg, MI Oakland 248
48423 Davison, MI Genesee 810
48125 Dearborn Heights, MI Wayne 313
48127 Dearborn Heights, MI Wayne 313
48123 Dearborn, MI Wayne 313
48124 Dearborn, MI Wayne 313
48120 Dearborn, MI Wayne 313
48121 Dearborn, MI Wayne 313
48126 Dearborn, MI Wayne 313
48128 Dearborn, MI Wayne 313
48426 Decker, MI Sanilac 810
48427 Deckerville, MI Sanilac 810
48208 Detroit, MI Wayne 313
48210 Detroit, MI Wayne 313
48209 Detroit, MI Wayne 313
48205 Detroit, MI Wayne 313
48204 Detroit, MI Wayne 313
48207 Detroit, MI Wayne 313
48206 Detroit, MI Wayne 313
48216 Detroit, MI Wayne 313
48215 Detroit, MI Wayne 313
48217 Detroit, MI Wayne 313
48211 Detroit, MI Wayne 313
48214 Detroit, MI Wayne 313
48213 Detroit, MI Wayne 313
48201 Detroit, MI Wayne 313
48202 Detroit, MI Wayne 313
48264 Detroit, MI Wayne 313
48260 Detroit, MI Wayne 313
48266 Detroit, MI Wayne 313
48265 Detroit, MI Wayne 313
48255 Detroit, MI Wayne 313
48242 Detroit, MI Wayne 313
48244 Detroit, MI Wayne 313
48243 Detroit, MI Wayne 313
48278 Detroit, MI Wayne 313
48277 Detroit, MI Wayne 313
48288 Detroit, MI Wayne 313
48279 Detroit, MI Wayne 313
48275 Detroit, MI Wayne 313
48268 Detroit, MI Wayne 313
48267 Detroit, MI Wayne 313
48272 Detroit, MI Wayne 313
48269 Detroit, MI Wayne 313
48226 Detroit, MI Wayne 313
48228 Detroit, MI Wayne 313
48227 Detroit, MI Wayne 313
48224 Detroit, MI Wayne 313
48221 Detroit, MI Wayne 313
48219 Detroit, MI Wayne 313
48223 Detroit, MI Wayne 313
48222 Detroit, MI Wayne 313
48235 Detroit, MI Wayne 313
48234 Detroit, MI Wayne 313
48238 Detroit, MI Wayne 313
48233 Detroit, MI Wayne 313
48232 Detroit, MI Wayne 313
48231 Detroit, MI Wayne 313
48330 Drayton Plains, MI Oakland 248
48428 Dryden, MI Lapeer 810
48054 East China, MI Saint Clair 810
48021 Eastpointe, MI Macomb 586
48229 Ecorse, MI Wayne 313
48022 Emmett, MI Saint Clair 810
48023 Fair Haven, MI Saint Clair 810
48334 Farmington, MI Oakland 248
48335 Farmington, MI Oakland 248
48336 Farmington, MI Oakland 248
48331 Farmington, MI Oakland 248
48332 Farmington, MI Oakland 248
48333 Farmington, MI Oakland 248
48430 Fenton, MI Genesee 810
48220 Ferndale, MI Oakland 248
48506 Flint, MI Genesee 810
48505 Flint, MI Genesee 810
48507 Flint, MI Genesee 810
48504 Flint, MI Genesee 810
48501 Flint, MI Genesee 810
48503 Flint, MI Genesee 810
48502 Flint, MI Genesee 810
48554 Flint, MI Genesee 810
48553 Flint, MI Genesee 810
48555 Flint, MI Genesee 810
48557 Flint, MI Genesee 810
48556 Flint, MI Genesee 810
48552 Flint, MI Genesee 810
48531 Flint, MI Genesee 810
48532 Flint, MI Genesee 810
48551 Flint, MI Genesee 810
48550 Flint, MI Genesee 810
48433 Flushing, MI Genesee 810
48059 Fort Gratiot, MI Saint Clair 810
48025 Franklin, MI Oakland 248
48026 Fraser, MI Macomb 586
48437 Genesee, MI Genesee 810

• Location: Detroit, Detroit metro area

• Post ID: 6093053 detroit